Hello there,
Have you ever made a snow angel?   If you are from a snowy region I've no doubt you have.   Growing up in Ohio I've made lots and lots of snow angels, snowman and snow forts.  This card brought those wonderful memories back to me this morning and made me smile from ear to ear.  Also made me long for a good snow storm, I know crazy!
Isn't it fabulous the cards you create can bring back memories and emotions for loved ones?
This cute little kid came from the darling Cookie-Cutter Christmas set.  Love it these stamps!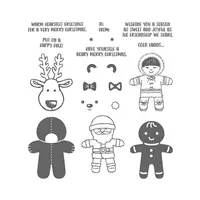 YOU CAN SEE JUST HOW TODAY'S PROJECT WAS CREATED IN TODAY'S STEP BY STEP TUTORIAL.  SEE HOW TO GET IT AND 11 OTHER TUTORIALS FROM THIS MONTH FREE BELOW.  LEARN TECHNIQUES YOU CAN APPLY TO YOUR OTHER STAMPING PROJECTS AS WELL.  
*******************************************
SUPPLY LIST FOR THIS PROJECT (CLICK ON ITEMS TO VIEW)
 ******************************************
GET THE WHOLE MONTH WORTH OF TUTORIALS FREE, 12 IN ALL ($21.99 VALUE).  PLUS EARN TOKENS TOWARDS A FREE STAMP SET WITH MY CUSTOMER LOYALTY PROGRAM) HOLY COW!
Place a $50 merchandise order between November 1, 2017 and November 30, 2017 using Hostess Code
ZJ3BQHA6

 and receive the entire month of tutorials (at least 12) free of charge via e-mail.
You will receive all 12 of the project tutorials for the month of November, as they are created.  You will also receive 1 virtual token from me for each $50 in merchandise purchased with your order.  Collect 10 tokens and receive a free stamp set of your choice up to a $30 value from me with my customer loyalty program.   Now, that's the way to get some bang for your buck!
TO RECEIVE THIS OFFER PLEASE USE HOSTESS CODE:

ZJ3BQHA6 When placing your order.   (PLEASE DO NOT USE IF MERCHANDISE ORDERED IS OVER $150 so you receive the hostess benefits plus the 12  free tutorials for the month and your tokens).
If you do not receive the tutorials within 24 hours, please contact me at michelle.zindorf@yahoo.com.
Free tutorials are an exclusive perk for my Stampin' Up! customers and Stampin' Up Team.
FIRST nine PROJECTS IN THIS MONTH'S TUTORIAL PACKAGE.  three MORE FUN TUTORIALS TO COME, DON'T MISS THEM!
****************************************
TO PURCHASE THIS MONTH'S SINGLE TUTORIALS OR THIS MONTH'S TUTORIAL PACKAGE AT A DISCOUNT

 CLICK HERE FOR DETAILS.
***************************************
The Stampin' Up! Online Extravaganza Sale only happens once a year so you'll want to make the most of it.  For one week only, November 20-26, you can shop & save on select Stampin' Up! products.  ORDER PRONTO!  There are limited supplies at these prices!
STAMPS (20% off select stamps  – BELOW), DIES, PUNCHES AND MORE! Click the image below to view and print the FULL list of items on sale during the Online Extravaganza.

*****************************************
Thanks for stopping by. . . . .